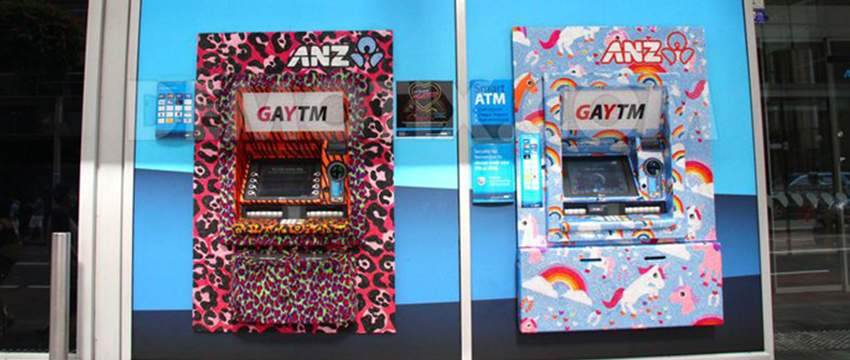 ---
In the lead up to this weekend's Mardi Gras in Sydney, ANZ has commissioned a number of 'GAYTMs' around Sydney. The transformed ATMs include a variety of different designs, colours, patterns and sequins. From unicorns and drag queens to rainbows and tattoos, each GAYTM is a riot of colour and textures to celebrate the festival. But at the heart of this much-publicised brand gesture is an overarching showing of support for diversity.

Opinion is obviously very divided over the campaign. While many see it as a great sign of respect and actively engage with the campaign, others denounce it as stereotypical, and of course Politicians like the out-spoken and frequently incorrect Fred Nile are quick to jump on the societal norms bandwagon.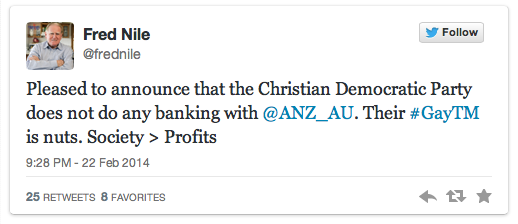 Looking at the campaign from a branding perspective, some things become apparent. ANZ is the Principal Partner of the Mardi Gras, an association that not many people would know. ANZ publically portrays itself as heavily corporate and probably the most staid of all the banks. The advertising landscape for ANZ is very one-dimensional, especially in comparison to banks like NAB that are frequently trying to disrupt the marketplace. So this association may come as a surprise but it helps bring context to this campaign. They are celebrating the festival, not creating long-term conversation about LGBT rights. Those accusing the campaign of being stereotypical should view it as a reflection of the festival — glitz, glamour, over the top and very entertaining. There is definitely an underlying core message, but that is a conversation that even now, unfortunately occurs every day.

The campaign itself is really well produced. As well as looking fabulous on the outside, selected ANZ GAYTM screens themselves have been given a makeover to carry messages and well-wishes such as 'Hello gorgeous', 'Cash out and proud', and of course… 'Happy Mardi Gras!'. And to complete the experience, the GAYTMs will dispense rainbow coloured receipts.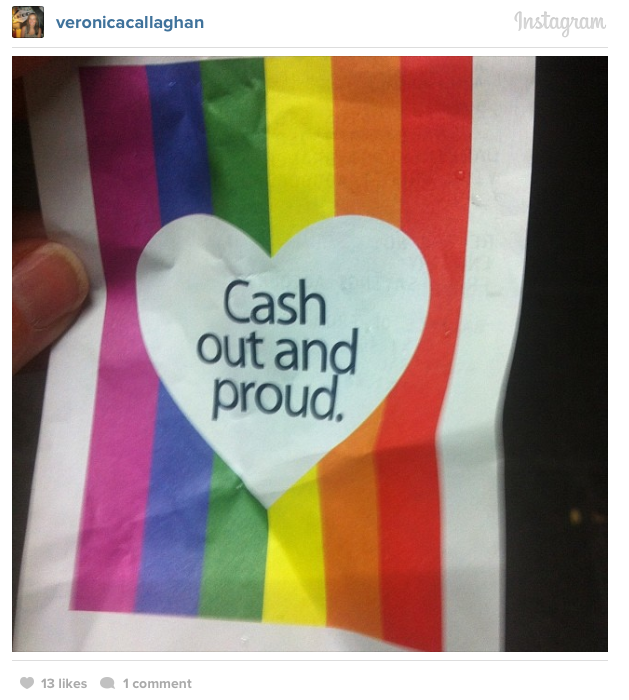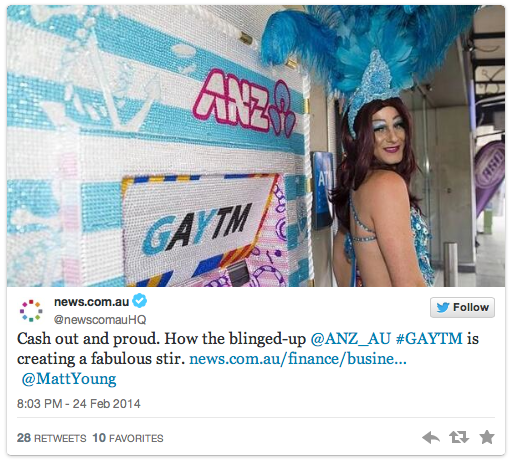 ANZ also used social media to drop hints about the location of all ten GAYTMs, encouraging people to go and seek them out, share their photos and create more of a media frenzy on their behalf. It's a great use of shared media and appears to have changed perceptions of ANZ. While they may lose some overtly bigoted customers initially, I genuinely hope they pick up market share on the back of the idea. While so much of it could be labeled a publicity stunt (and what marketing isn't, really) — at the centre of it all is another strong gesture: ANZ is donating the fees for non-ANZ cardholders from GAYTMs to the non-profit organization, Twenty10.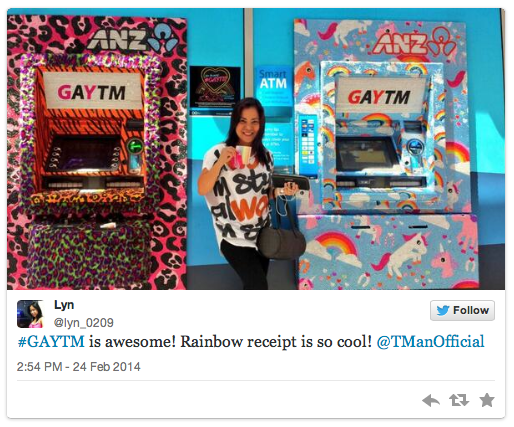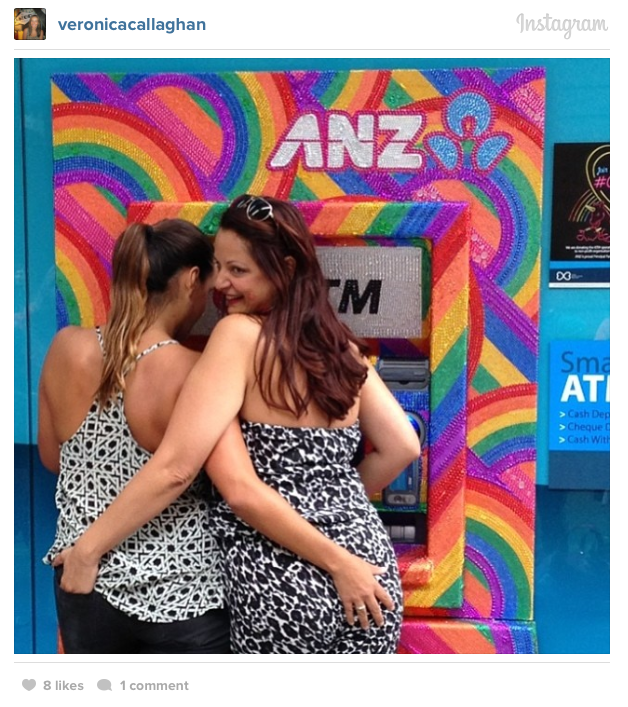 Reading through the many comments that have followed this campaign in its path, my favourite to date is this:
It's a simple little idea. Little. No one said they'd found the cure for the common cold or anything like that. They just jazzed up a few ATMs to get into the swing of the Mardi Gras thing. And as the title sponsor, why wouldn't they?
Everyone, please get off your high horse, whether it has a sequinned saddle or a leather saddle or bare back, and do some work.
In my view, the team behind the campaign at Whybin\TBWA Group Melbourne should be congratulated for something that both breaks the ANZ perception mould whilst still maintaining brand value alignment. And kudos to the team at ANZ for taking on board the campaign. If the banks can have this much fun, imagine what could come from major players in other sectors willing to take a risk.

Original article here.
Written for Truly Deeply blog.