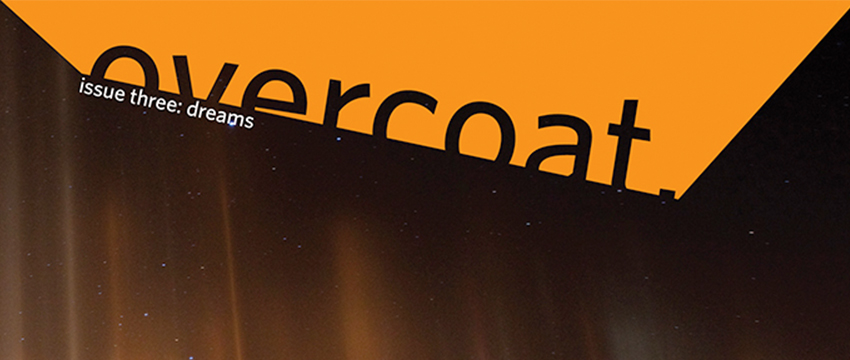 ---
In late 2011, with a couple of friends, I started an online magazine. We had already worked together on different publications during our time at University, picking up a number of awards along the way. There was a mutual respect for our work — design, illustration and writing/editing — and we worked well as a team. I had just taken twelve months off, entirely disconnecting myself from the design world after nearing a breakdown trying to complete my Masters degree. But I came back with a desire to create something meaningful, and importantly, something that we could have complete creative and editorial control over. We wanted to make a magazine. We wanted to contribute something to our industry that would be memorable. Things happened very quickly and we developed the first issue in three months (befitting of our decision to produce it quarterly). We called in a lot of favours to get it done, but looking back, the quality of writing and photography is still remarkably high and set a very good benchmark.

Along the way, we made a lot of mistakes. We made a lot of assumptions that proved to cost us time, money and energy, but most importantly, we didn't take the time to really think about what it was we wanted to achieve. As things evolved, we were given the opportunity to redefine our objectives, essentially splitting the idea into two separate but connected entities:
• Undercoat: an online platform for creative students, from all around the world, to freely share their work and gain some exposure.
• Overcoat: the quarterly magazine, inviting contributors to respond in any way they chose to a central theme designated each issue.
To illustrate the breadth of creative study opportunities available to students, we decided to incorporate the information about the institutions that all contributors studied at (if applicable). This was a big focus for us, as I truly believe there is merit in creative education and potential students are often unaware of just how much quality work is produced around the world. We also wanted to share amazing stories, creatively or otherwise, and inspire people to pursue their personal ambitions. This decision to split the offering also split the business opportunity: I envisioned the website (Undercoat) to become a self-fulfilling loop: students would share their work and gain free exposure, linking back to their education institute; the institute would gain exposure via their students, who in essence acted as ambassadors, and we would curate it all and leverage our audience into advertising potential. The magazine (Overcoat) would remain the passionate outcome, with limited edition prints being sold to fund the next issue, with enough left over to send to contributors for free, as thanks.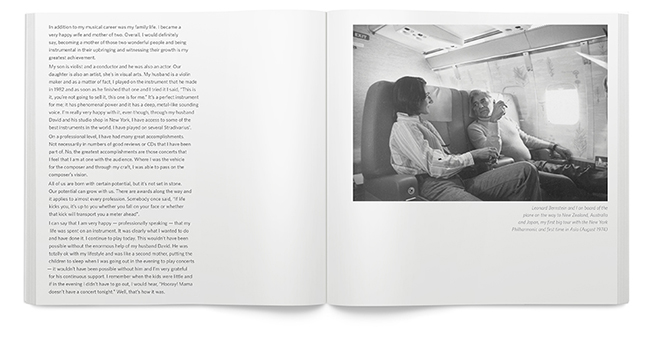 From a business and strategy perspective, this refined offering made the most sense and two years down the track, I still believe we are on the right path. Through word of mouth and a little bit of advertising, we manage to attract in excess of 3000 unique visitors a month, which is good but not great. What's most thrilling to me is that the quality of work we attract is better than I could have imagined. The student work is often in a whole other realm of talent, and the magazine is attracting such a diverse and inspiring set of contributors. Each issue is a genuine thrill to work on and the moment we publish fills us with pride. The initial team has split, with a new editor and illustrator on board — plus adding a musician and podcast to truly round out the creative spread on offer. While the website itself has not generated any income, I still think it is a critical element to the overall offering and am always inspired when students send us their work. The magazine has been recognised by the City of Melbourne, by recently awarding us a grant to produce four issues next year. There's no funding for wages, but the money will go towards production and gifts (copies of the magazine and a personalised, framed illustration) for the contributors as thanks. But for once, it means we can produce the magazine without having to also pay for printing. More than that, it is genuine validation for a lot of hard work and passion.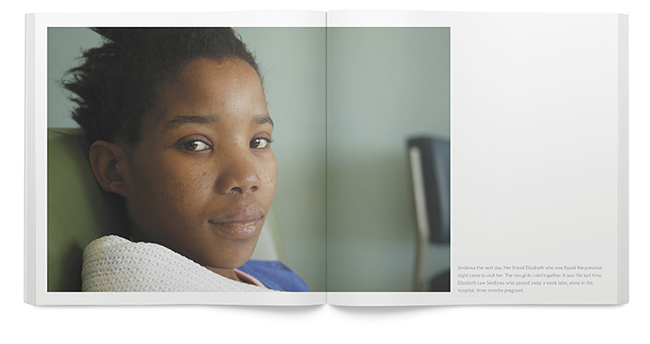 Two years on, and I can safely say that I've made a lot of mistakes. I've made assumptions about the people I work with and the product we're producing and they have often proven to be incorrect. But two years on, I cannot be more proud of our accomplishments and the team of people I am genuinely lucky to work with. I am inspired by the work they create and the passion they show for this project. Though there have been numerous hurdles along the way and moments when the work felt like more a chore than an opportunity, we've stayed true to our initial intent and are starting to see some rewards for our efforts.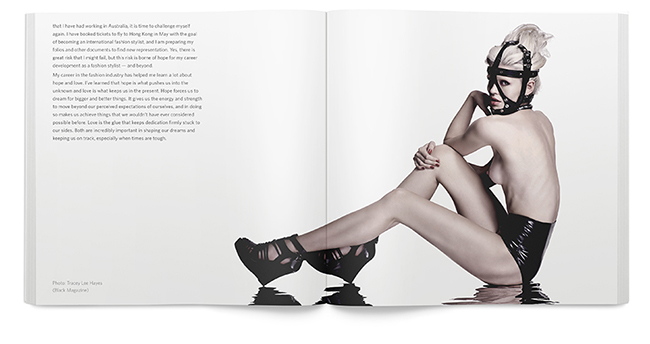 Given my time again, I would change a lot of things, as we all would. But with every failing, we ultimately ended up in a better place — the notion of 'failing upwards' rings true here. We haven't been afraid to take risks and success or not, we've learned things along the way. But after two years, one resounding fact remains: if you have the idea and the passion, nothing should stop you from trying to achieve your creative (or indeed, any other) goals. At the very least, you'll have a story to share at the end of it all.
Things I've learned along the way:
Spend more time defining what you are before you enter the market. Although you understand the scope of your idea, the market may not necessary understand it straight away. If you spend a little more time defining your values and intent, you enter the market with a much stronger proposition and have a greater chance of resonating with your audience. Try to verbalise your ideas to friends or trusted colleagues for feedback and clarity.
If you're in it for the money and not the love, you will fail. Making money from anything creative is a difficult undertaking. Especially in the initial stages, you will encounter many roadblocks. If your only intent is to make money, it's unlikely you'll be willing to push through the blocks, and even if you do, your work may become increasingly shallow. If you're driven by the passion for the project, it's easier to stick to your guns and strive to achieve. Accept slow pace, frustrations and knockbacks as part of the experience.
Keep the personal and the professional separate. Although this seems like a no brainer, when you work closely with your friends, there is always the risk of overlap. While passion and personality are vital to success, you need to remember that you're trying to run a business and your actions should be in its best interest. When one starts to affect the other, it's important to take a step back and reevaluate your position. Whenever necessary, get independent advice from someone you trust.
Work with people you respect and who have similar values. This is fairly similar to the point above, but more about the mindset of those you surround yourself with. Any business and creative endeavour will have periods where things aren't going right. You'll have to invest a lot of time and energy (or 'sweat equity') with little or no monetary reward. To a lot of people, that is unacceptable, and their time will be short-lived. But if you work with people who are in it for the same reasons, you'll maintain quality and produce work you're all proud of.
Stay true to your original intent. Ideas are often priceless. If there was something in your original idea that pushed you to turn it into a business opportunity, it is important to remember what that was. Along the way, you can refine and reflect, but if outside forces pull you in a different direction, you may end up in a place you're not happy with.
Celebrate your victories — even the small ones. Every time you hit a goal, or something unexpected happens, celebrate with your team. You're all in it together and a little bit of shared success can help keep morale higher and things progressing.
Don't be afraid to ask for advice. Even if you don't end up using it, you never know when someone may drop a pearl of wisdom that solves all your problems.
Never stop learning. Every day is a new challenge, but often with a new opportunity. Don't be afraid to push boundaries and make mistakes, but learn from your actions — good and bad. If things don't work out, understand why and rectify. If things go well, remain humble and keep trying to improve. Nothing is ever perfect, but it's a great aspiration to have.
Overcoat is available to read for free, online. Limited edition printed magazines are now available for sale.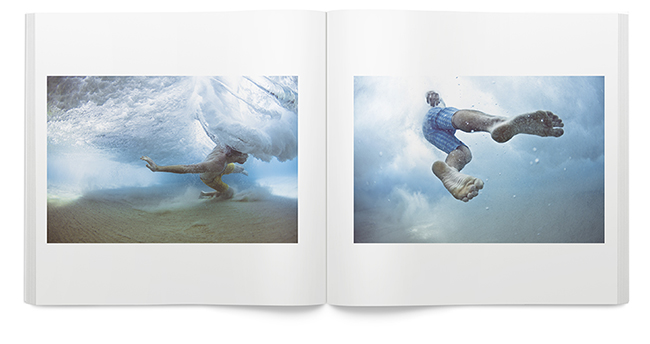 Original article here.
Written for Truly Deeply blog.