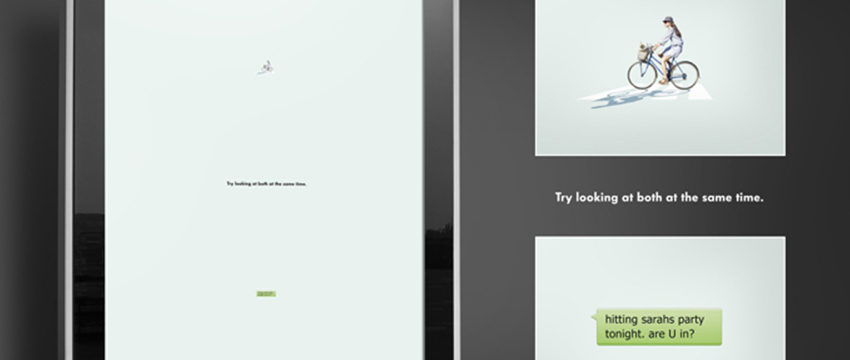 ---
A recent print campaign by Volkswagen has honed in on the message that it's impossible to focus on the road while texting. The campaign is beautiful in its simplicity of message and continues the VW tradition of incredibly intelligent communications.

In this recent campaign, VW has partnered with the German agency, Grabarz Partner to create a series of prints, which feature two tiny images that are widely separated by a line of text, stating "Try looking at both at the same time". By drawing the viewer in, it clearly illustrates that it is impossible to focus on both, a text message and a figure at the same time. This drives home the point that texting while driving can lead to deadly consequences.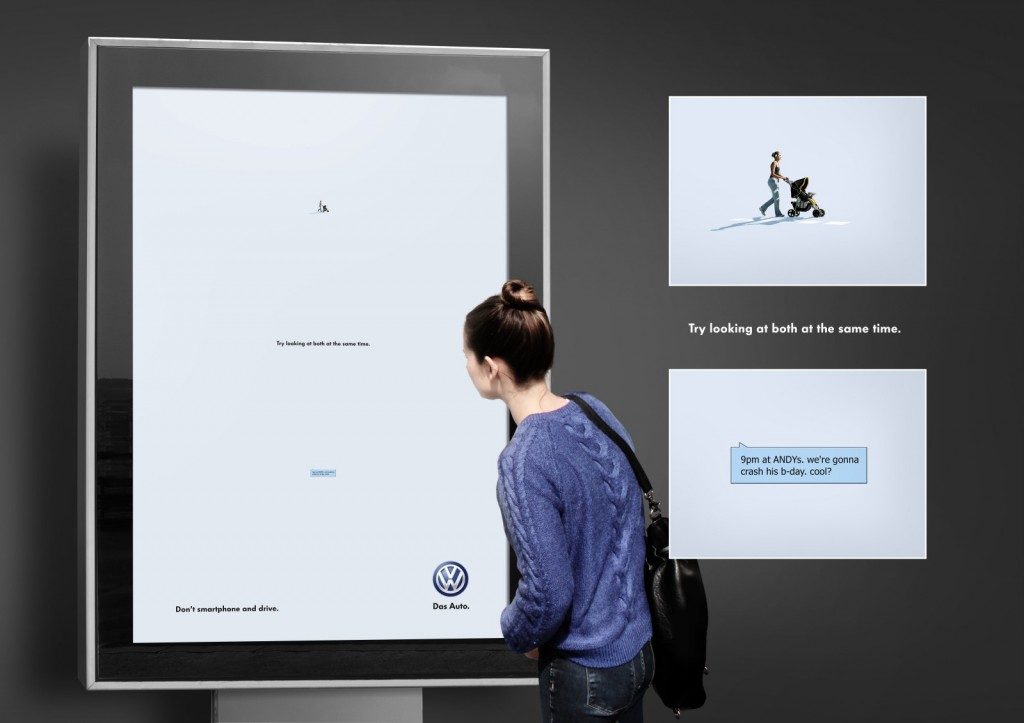 The campaign reminds us that often the simplest ideas can be the most effective. These executions fall distinctly in the category of "why didn't I think of that?" and this kind of thinking can be applied across the entire sector of education-based communications. The idea no doubt came from a lot of strategic thinking; stemming from truly understanding the VW brand, what it stands for and how it communicates with its audiences. VW is well recognised for supporting campaigns that don't push the VW brand directly, but play a supporting role to sector information and educating the public. It's a much more commendable approach than the stock standard vehicle heavy brand messaging that the automotive industry is notorious for.
Extra points go to the clever copy, referencing crashing, bumping and hitting.
Original article here.
Written for Truly Deeply blog.